Perfect to relax by if you're not riding, our large swimming pool is carefully maintained to ensure your safety and enjoyment. Relax your muscles with a few restorative laps after being on the bikes.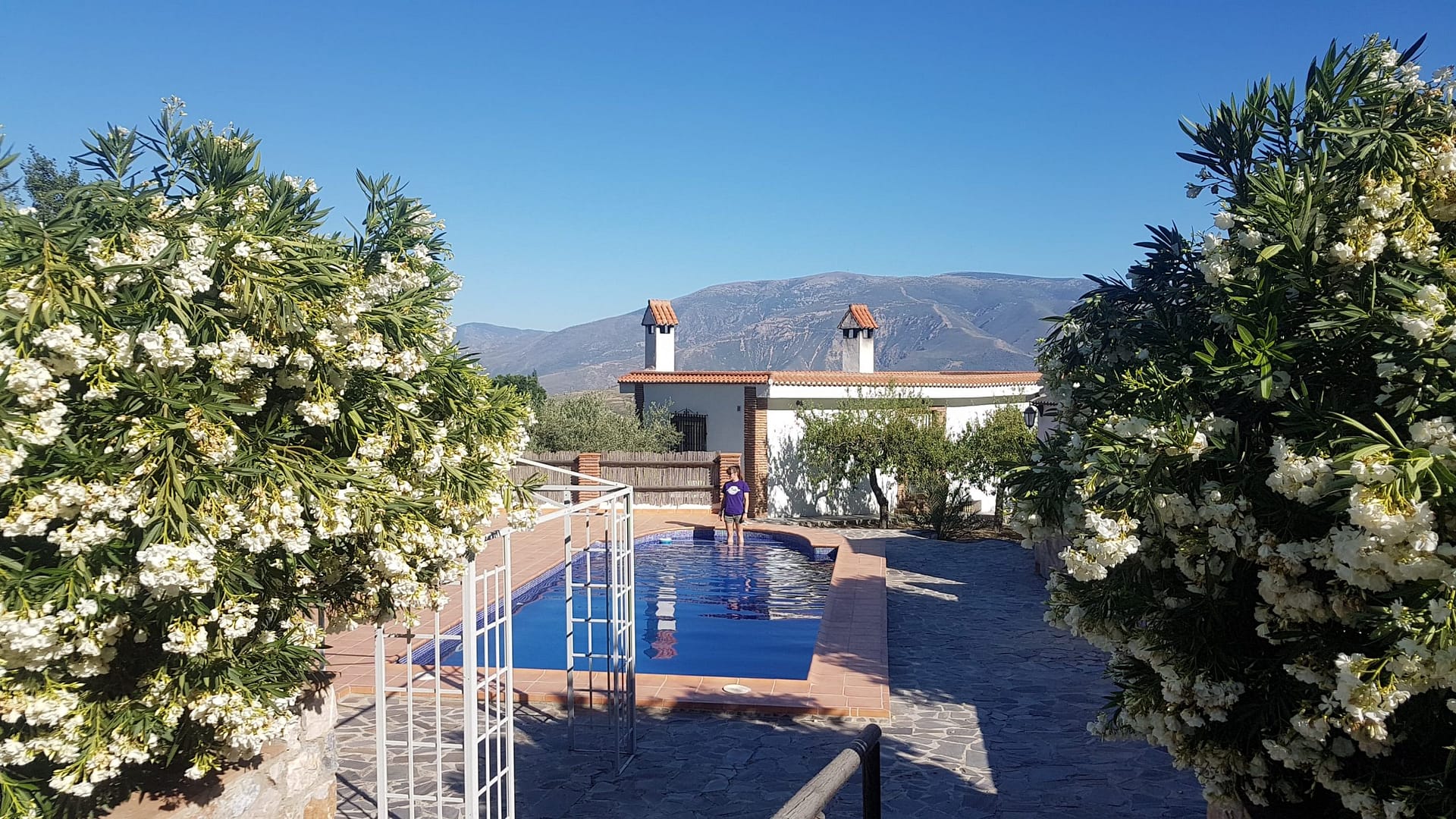 If you're feeling energetic, have a laugh and play in the pool!
Fancy a sunset dip? Enjoy the mood lit pool in the balmy evenings.